Presentation by and discussion with French director Daniel Vigne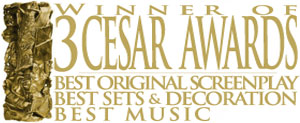 April 1542. It is indeed the wedding of two adolescents, Martin and Bertrande, which the inhabitants of Artigat attend that day. Years later, Martin disappears and time goes by, without Bertrande hearing from him. Eight years pass, and one day, Martin returns. Everyone recognizes him instantly, although he has greatly changed. But when a soldier headed to Spain stops by the village, doubts arise: "This man is not Martin Guerre!"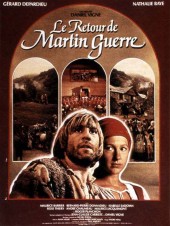 Cast & Crew
Director • Daniel Vigne
Screenwriters • Daniel Vigne, Jean-Claude Carrière, Natalie Zemon Davis
Producer • Daniel Vigne
Starring :
Gérard Depardieu, Bernard-Pierre Donnadieu, Nathalie Baye, Maurice Barrier, Isabelle Sadoyan, Tchéky Karyo…


Pictures
Filmography
Choose a picture to see the filmography (source : IMDB)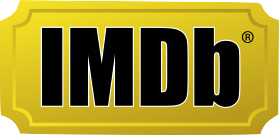 Interview
Interview with director Daniel Vigne and screenwritter Jean-Claude Carrière
How did you come upon the idea for this film?
J-C C: I had read the 1560 historical account of Martin Guerre written by Jean de Coras, magistrate of the Toulouse Parliament, and had written about fifty pages on the subject. I had sensed the presence of a love story and therefore a possible subject for a film.
DV: What I liked in Jean-Claude's story was that Martin Guerre offers a certain dramatic exemplarity, a modernity in the characters' behaviors still consistent with the social conventions of the time, four hundred years ago.
Were you afraid of falling into the traps of historical reconstructions or documentaries?
J-C C: History only interests us if we can relate to it. From the 16th century, we have only retained a few rare musical and visual elements. Yet, what does an anthropologist do when trying to recover the traces of an ancient tribe: he looks for its current remnants.
DV: Thankfully, we have retained remarkable images of the 16th and 17th century countryside, through Dutch painters like Breughel and Van Ostade as well as French painters such as Le Nain and La Tour. My choice was to film in natural settings. We lived in Balagué, a village dating back from the 17th century and located 25 miles away from the real village of Martin Guerre. When the crew would arrive on set, we felt like we had stepped back in time. It greatly influenced the team's demeanor and would emotionally carry us to this unknown village from 1560.
How did the actors respond to the challenge?
DV: Gérard Depardieu instantly felt at ease. Most of his work consisted in acting as a character who is playing a part and fabricating lies with the greatest of ease. Nathalie Baye, on the contrary, had to restrain, by her acting, the emotions that her facial expression would sometimes betray. A dense and controlled, yet utterly sensual performance.
Press Kit