Presentation by and discussion with director Lucas Belvaux


Clement, a young Parisian philosophy professor is transferred to Arras for one year on a teaching position. Far from Paris and its nightlife, he does not know what to do with his free time. By chance, he enters a local hair salon and meets Jennifer, a young and pretty hairdresser.
As the two begin to spend more time together, it becomes clear that they lead very different lifestyles- Clement's life revolves around Kant's and Proust's theories, while Jennifer's is punctuated by Pop Culture magazines, American music, and Harlequin romance novels. Despite their contrasting lifestyles, Clement and Jennifer start a beautiful romantic relationship causing them to step out of their individual comfort zones . . . but will it be enough to bridge the social and cultural gap between them?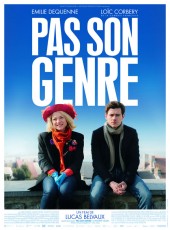 Cast & Crew
Director • Lucas Belvaux
Screenwriter • Lucas Belvaux
Based on the novel Pas son genre by Philippe Vilain
Producers • Patrick Quinet, Patrick Sobelman
Starring :
Emilie Dequenne, Loïc Corbery, Sandra Nkaké, Charlotte Talpaert, Anne Coesens…


Pictures
Credits : Agat Films & Cie
Filmography
Choose a picture to see the filmography (source : IMDB)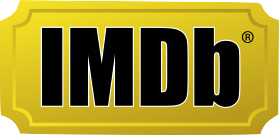 Interview
Interview with director Lucas Belvaux
What influenced you to adapt Philippe Vilain's novel Pas son genre into a film?
I was not familiar with Philippe Vilain's work. Then, one morning on the radio, the journalist Clémentine Autain spoke so enthusiastically about the book in her review that I was immediately inspired to adapt it into a movie. I bought the book that day. The novel was not easy to transpose because the story is told in the first person. I could have used a voice-over to stay faithful to the novel's style, but using just the male character's point of view, and the comments he is constantly making about his female counterpart, would have created an imbalance in the relationship. What worked well, in a very strong manner in the book, in my opinion, would not have had the same type of impact within the film. So, I decided to balance the points of view in order to view the two characters from the same perspective and to treat them in the same way because in the end, despite their differences, I feel as close to her as I do to him. Flaubert said: "I am Madame Bovary!" For me, at times I am Clement and at other times I am Jennifer.
In the eyes of the audience, this philosophy professor who has been transferred to Arras arrives with a shortcoming. Beginning with the opening scene of his break-up along with his discussion with another ex, we get a feeling for how distant he is in relationships with women.
Straightaway, the book made it clear: this man is emotionally dysfunctional. He is someone who cannot love, who can never commit because in his mind it means losing the possibility of being open to what life may offer him. He is sincere in the present moment but refuses to make promises in regards to the future.
Does that make him a cynic?
Never! In fact, he suffers from these breakups and he knows he makes the woman he is leaving behind suffer, but emotionally he is only in the present! Intellectually, he controls his thoughts and his destiny, but when it comes to love, committing becomes a real problem for him.
Jennifer is not a woman who takes this lightly.
She is generous and uncompromising. When she loves, she really loves. No other man exists for her. Yet she knows that with age, a 35-year-old single mother with a career in hairdressing from Arras is not on equal footing with a 38-year-old Parisian intellectual. He is still moving up, intellectually and socially speaking, while she lives her life as if she was already on the decline. She does not want a fleeting romance, she wants to be with someone with whom she can build something for life. For her, she will put the relationship to the test, measure it, and evaluate it. The question of whether he likes her or not rests throughout the film. Maybe, on day-to-day basis, she is more of a philosopher than he is!
The theme of the social divide is a recurring theme in your films.
Yes, but here it is more of a cultural than social divide. There is always a variety of elements that motivate one's desire to make a film, particularly an immediate attraction to the characters. They both appealed to me. When I read the book, I wanted to see them, to make them speak to one another, love one another, confront each other.
Do you have specific references in mind when you shoot a film?
Never. It is afterwards that you can say, perhaps, there was a bit of Truffaut in Just for Laughs, if only for the presence of Jean-Pierre Léaud, which gives the film a post-Antoine Doinel side. On the Run may evoke the influence of Jean-Pierre Melville. This time, I do not see it. It is a film with two characters who speak out and must be approached calmly. I had to trust the characters, dialogues and situation. At certain moments, in the karaoke scenes or the carnival, I could let go. But otherwise, it was necessary not be afraid of using reverse shots. I wanted to stay near the two characters, move with them, to be in their intimacy. I wanted to give the actors space, to let them play. The reverse shot allows for that, we recorded long scenes with one take, and edited them afterwards, but the actor could go for 3 or 4 minutes without being interrupted. During those minutes, the time belonged to the actor. And the space too, the space inside the frame. But I also allowed myself to film long shots… I tried to be as free as possible.
Is it a satire of the intellectual milieu?
No. A character is only a reflection of himself, he is not necessarily representative of an entire community. This said, I believe that culture neither saves nor protects people. We are at first driven by our unconscious, our impulses, neither culture nor intelligence can save us from certain behaviors. A human being's strength and beauty are beyond these "qualities." It is a question of generosity, consideration for others, free thinking and the ability to give and receive.
The story takes place in Arras. It is your own universe!
I did not have to cheat, it really is in the book! Arras' two main squares look like stage-sets to me, like painted backdrops. They are like stage-sets since all of the facades were entirely reconstructed after the First World War. Coming from Belgium, I feel at home there. The carnivals, the brass bands, the beer, the fries, the friendliness, these are cultural codes with which I am familiar. Clement does not come from this area. He thinks it is a punishment to live in this city, far from the world, his world, although it is only an hour and a half from Paris. So this folklore where you can dress-up in costumes, do what you want, can let go, drink and eat, talk and laugh loudly, dance and sing in the street, leave him indifferent. He is there as a spectator.
Press Kit

English ~ 17 pages ~ 340 Ko ~ pdf


French ~ 18 pages ~ 340 Ko ~ pdf