Presentation and discussion with director Guillaume Nicloux


September 16th, 2011.
All the news channels, radio stations, newspapers and online blogs are covering one story: celebrated author Michel Houellebecq, winner of the prestigious Prix Goncourt in 2010, has been kidnapped.
Some media sources even predict the involvement of Al-Qaeda.
Over the next few days, news of his disappearance spreads quickly through literary circles and the press, feeding rumors and speculation. A bold kidnapping? An identity crisis? An attempt to flee the country? A schizophrenic delirium?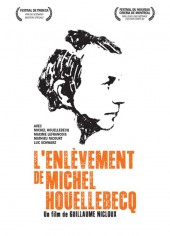 Cast & Crew
Director • Guillaume Nicloux
Screenwriter • Guillaume Nicloux
Producers • Sylvie Pialat, Benoît Quainon
Starring :
Michel Houellebecq, Maxime Lefrançois, Françoise Lebrun…


Pictures
Filmography
Choose a picture to see the filmography (source : IMDB)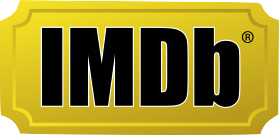 Statement
Michel Houellebecq: who is he really?
A talented writer – or more? The most widely celebrated French author of his day? The most hated or the most respected? Does he belong among the celebrated "enfants terribles" of French national prose, right next to Artaud, Céline, Genêt and Gracq?
If we agree with Christian Metz's theory that all documentary is fiction, then The Kidnapping of Michel Houellebecq proves to be a portrait of the author, disguised as a comical criminal account. A "mise en abîme" (a story within the story) emerges, using the narrative format and the news item as a starting point.
His kidnapping is the point of departure of a sinuous self-reflective process, a laboratory experiment in which the actual writer becomes mixed up with the fictional one, analyzing layer by layer the various aspects of this character, a bare display turning lies into potential truth.
Seen through the prism of human comedy, the film allows us to compare and confront opposing ideas and perspectives of different worlds: that of Michel, and that of his kidnappers and hosts – all while addressing much larger issues such as artistic creation, fear, Poland, the Lottery, reincarnation, European integration, Nietzsche, weapons, Viagra, architecture, Mixed Martial Arts…
Beyond this story, I hope to reveal a writer who is funny, sensitive, endowed with a callous wit, beset by doubt, naivety, anxiety, intelligence, and love. The kind of man we don't expect to meet.
Along with a final surprise: The Kidnapping of Michel Houellebecq may even be the portrait of a man who never aspired to be a writer, but rather hoped to become a racecar driver.
Press Kit