Cambodia, 1971.
While working on restoring the temples of Angkor, François Bizot, a French ethnologist, is captured by the Khmer Rouge. Detained in a prisoner's camp in the deep jungle, Bizot is accused of being a CIA agent. His only hope of survival is to convince Duch – the young leader of the prisoner camp – of his innocence. As the Frenchman faces the reality of the Khmer's indoctrination, an indefinable bond develops between the prisoner and the camp director…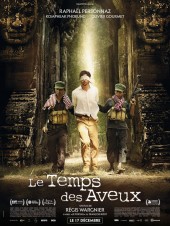 Cast & Crew
Director • Régis Wargnier
Screenwriters • Régis Wargnier and Antoine Audouard
Based on the autobiographical novel Le Portail and Le Silence du bourreau by François Bizot
Producers • Sidonie Dumas, Jean Cottin, Rithy Panh, Laurent Taïeb
Starring :
Raphaël Personnaz, Kompheak Phoeung, Olivier Gourmet…


Pictures
Filmography
Choose a picture to see the filmography (source : IMDB)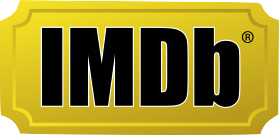 Interviews
Interview with director Régis Wargnier
The Indochina decolonization war started in 1946, and lasted until 1954. It was followed by the Vietnam War from 1955 to 1975, which opposed the North of the country, supported by the Communist bloc, to the South, allied with the Americans. I was twenty-seven years old when Saigon and Phnom Penh fell, only known this part of the world as being in a constant state of war. After the invasion of Cambodia by the Vietnamese in 1979, and the official end of the dictatorship of the Khmer Rouge, the guerilla warfare continued for ten years. In 1993 when I discovered Cambodia, at the time of an official visit of President Mitterrand, the town of Phnom Penh was still under the protection of the United Nations and its blue berets. During all these years, we finally lived in a peaceful Europe never forgetting Indochina, the wars, the suffering, the fractures in society, and finally the rebuilding. The Indochinese people's plight belonged to our childhood, our adolescence, our life as adults. For these reasons, they were so close to us, and still are. This is also why I stepped into the story of François Bizot like one steps onto familiar ground.
What brought you to adapt François Bizot's autobiographical novel The Gate?
The discovery, while reading The Gate at the time of its publication in 2000, was for me a true shock. Initially, I was struck by the intrinsic writing quality of the book. Then, it was Bizot's emotional state when he learned that Duch was alive that immediately shocked me. It is actually the sudden reappearance of Duch in his life which pushed him to start writing -he had wanted so much to erase this period of his life from his memory- because he had not been able to save his two assistants, Ung Hok Lay and Kang Its (Narang). But he had the feeling that he could not keep it to himself any longer. When I met Bizot to present him my adaptation project, he told me that the first words of Duch, at the time of his arrest at the camp of a humanitarian organization, where he was teaching catechism and mathematics to children, were these words: "I will speak only to my French friend". My adaptation project did not materialize at the time. Bizot, who through his book writing, had just been reliving these very strong moments of his own life, charged with culpability, interrogations without answers, was not ready to become a film character, and actually not even a fiction hero. It was necessary for him to digest his own book. As for me, I was lacking an important element to be able to develop this story into a film. I was missing the "third act" of the story: the reunion of Duch with his French friend which had not occurred yet. The publication of François Bizot's last book, Le Silence du bourreau, in 2011, which describes the confrontation between the two men before Duch's trial in Phnom Penh, gave me the missing element. Duch's conviction in 2012 also allowed us to shoot the film in Cambodia. His trail was over and he had become part of History.
Thus, when I met again with François Bizot three years ago, we agreed that we could now consider the writing and realization of a film inspired by the strong events that had marked his life in Cambodia. We had, for this purpose, his life-path, as incredible as it is overwhelming, with a true perspective, that which a story allows when it has found its conclusion.
An indefinable bond
François Bizot was 28 years old when he was arrested, then held captive, by the Khmer Rouge. His was about the same age as Duch. These two young men were going to live and face tense and dangerous situations, for which their previous experiences and lives had not prepared them. For Duch, political combat and guerilla warfare offset his youth. As for Bizot, he could only hang onto his own anger and impetuosity, which should have harmed his case and brought him to be condemned to death. It is precisely this attitude, irrational but genuine, which shook Duch's conviction of the culpability of the French man. The relationship between the two men mixes mutual comprehension and proximity, but not friendship strictly speaking. At the beginning, each one was in a "role": one, the jailer, and the other, the prisoner – the torturer and the victim – and if they had left it there, nothing more would have happened. But the interrogation conducted by Duch brought them closer, and each of them stepped out of the role that History had assigned them. In the eyes of the torturer, Bizot leaves his role of the enemy; and beyond the torturer, the French man can quite simply see a man. It is what explains their out of the ordinary relationship. Moreover when they found one another again years later, they had not forgotten anything about each other, and the first question that Duch asks Bizot is "How is your daughter? ".
A required realism
Three films that I directed share the theme of Revolutionary utopia, each in a different stage of evolution. In my film Indochina, nascent Communism is the ferment of the revolution, shattering personal destinies, and creating an irremediable gap between the colonizers and the rebels. My film East-West visualizes the idea of Utopia as a political regime, a dictator oppressing the people, the citizens, through every aspect of their lives. These two films relied intentionally on definite romantic elements, where love and even passionate feelings found their place and guided the development of the story.
The film The Gate depicts a period when Communist regimes, having overcome their enemies, turn their paranoiac obsessions against themselves, establishing mistrust, denunciation, and finally elimination within their own ranks. This historical, political and human reality required a different approach and perspective. There was no more place for romantic developments. I wanted to be as close as possible to humanness, and its truth.
In the interest of realism, I made a point of shooting in natural settings of Cambodia. We recreated the jungle prison camp on the Koh Ker site, three hours from Angkor, where an absolute silence prevails. While there, I immediately imagined the layout and composition of the camp which allowed me to mentally stage the confrontation between Bizot, chained to his pole, and Duch keeping a close watch on him from the guards' hut. This 'in camera' impression in the middle of the jungle was all the stronger as the site had not yet been entirely cleared of mines; it was impossible for us to step out of the marked paths. Moreover, I made a point of shooting each scene in continuous order. It would have been very difficult on the two actors to shoot otherwise. This choice proved to be beneficial and made it possible for the actors to arrive on set, immersed in the story, still wrapped up in the situation they had left a few hours earlier.
Interview with actor Raphaël Personnaz
How did you come upon this project?
Régis Wargnier sent me the script: I knew nothing about either François Bizot's autobiographical novel The Gate, or his life path. However, I had always been deeply concerned with the history of the Khmer Rouge, for I remember that my father once sheltered Cambodian refugees who had come to France. This project instantly appealed to me due to the magnitude of its story, both on a human and historical level.
What was it that caught your attention in the script?
I was first fascinated by the book and the way in which Bizot addressed this issue. He managed to capture with incredible accuracy the stifling and silent atmosphere of this prison camp. In the scenario I was touched by the interplay between the executioner and his victim and the importance of what is left unsaid. For Europeans, this manner of communication is rather peculiar and unusual. In Cambodia, cultural etiquette and social interactions are utterly different: one does not scream out one's feelings. My character, who has been living there for quite some time, has adopted the local customs and practices. As a consequence, besides the historical significance, it is the relationship that binds those two men as well as the man behind the torturer's mask which peaked my interest. As for François Bizot – a man broken by the suffering he has endured – there is still a probing question: why was he spared while 13,000 others were killed under Duch's orders?
How did you immerse yourself into this story?
A year and a half ago, I first traveled to Cambodia with director Régis Wargnier and part of the crew. That is when I first met our future collaborators, including Kompheak. I also watched television-footage of Bizot's and Duch's reunion in 2000: these two men had not seen each other in more than two decades.
The character you play is a real person who is still alive…
It is much more complicated to play a person who is still living! I was quite honored to meet François Bizot and have tremendous respect for him and all he has been through. But I was not interested in simply imitating him: I did not want to impersonate him only through inflections and mannerisms. By putting myself in his place, I realized I would not appreciate being mimicked in the slightest details. The audience needs to be able to relate to the characters in their own way.
Was the shooting very demanding? One can clearly observe your character's physical transformation.
We kept shooting non-stop in the jungle under warm and humid conditions. Moreover, I was also on a very strict diet and lost 22 pounds for the sequences shot at the prisoner's camp. I was inevitably on edge! This tenacious sensation of hunger gave me a feeling of airiness necessary to experience, and to make the audience feel too, the extreme harshness of what Bizot went through.
Interview with actor Phoeung Kompheak
Could you first tell us about your personal background?
I had never been in a movie before and did not have any experience as an actor. I studied literature and manage a theatre company as an artistic director. At first sight, there is no clear connection to The Gate, but theatre is an art itself and is therefore in a way linked to cinema.
How did you arrive on the project of The Gate?
I was not the one to take the first step, even if I was aware that a film was in preparation from the book The Gate. Since I did not have any acting experience as the character of Duch is a central part in the film – and since I do not really resemble him physically – I did not dare to postulate for the part. It is thus the Cambodian Film Commission which called me: one of my friends had suggested my name to them and had said that I would be, perhaps, able to play the character. At the beginning, I was a little reticent, because it is not a role easy to interpret.
Did you hesitate a long time before agreeing to play Duch?
Yes, because I have not been trained as an actor. My trade is to direct a theater company, not to play a character. But Régis Wargnier agreed to take the challenge: he asked me whether I would agree to be directed, and I answered him that I could put things into perspective. There is another reason for which I hesitated. In Cambodia, people have difficulties seeing the difference between theater, cinema and real life. I remember, as a child growing up in a village where there were many cultural activities, in particular during religious holidays. And during the stage performances, the public would throw stones at the actor who interpreted the torturer or the evil one. Consequently, playing Duch, was morally a difficult decision to make. This part enabled me to go beyond myself: by nature, I have a rather gentle personality, and playing a torturer interested me. My hesitations were related to the Khmer culture and the Cambodian reality, but I got past and beyond them.
How does Régis Wargnier direct his actors?
When I saw him directing his actors, I said to myself that it would be difficult to find better direction. He is very structured, at the same time straightforward and concise. He knows how to get messages across to clearly express what he wants. His instructions are short and precise. His expectations are very quickly understood. He is an uncommon director, even if I cannot claim having had other acting experiences.
Press Kit