Presentation by and discussion with actor Harmandeep Palminder


Many, a 17-year-old Indian boy from Punjab, has immigrated to Paris, France, under the care of the French Government since his arrival two years prior. Without losing contact with his Sikh community, he lives a balanced life between school, friends, and his girlfriend, Élisabeth. On his way to an exemplary integration, he is not a problem for anyone except his parents back home in India to whom he cannot afford to send money…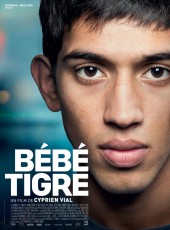 Cast & Crew
Director • Cyprien Vial
Screenwriter • Cyprien Vial
Producers • Isabelle Madeleine and Emilie Tisné
Starring :
Harmandeep Palminder, Vikram Sharma, Elisabeth Lando…


Pictures
Filmography
Interview
Interview with director Cyprien Vial
What inspired you to make this film?
Between 2007 and 2010, I led cinema workshops with a French Junior High School teacher within the ZEP (Priority Education Zones) in Pantin, one of the suburbs of Paris, France. Each year, we created a film with his 8th graders. One year, the students expressed an interest in reflecting on the notions of diversity, sharing and dialogue. They imagined sketches in which conflicts would degenerate into more serious situations and I was requested to film them. They also wanted to show from where they come. They arrived one day dressed in traditional clothes from their country of origin. I took photographs of them and recorded them explaining what they liked in their respective cultures. Our little film became a mixture of scenes of unrest and portraits of students introducing themselves. At the end, a boy from Bangladesh, Jacky, somewhat mysterious, older than the rest, and charismatic, succeeded in bringing everybody into line and the film concluded with a Bollywood dance number! I had a blast making this film and was left with a strong desire to film youthful characters again.
The experience was then carried on outside of the workshops?
Among the students, a young girl, Elisabeth, inspired me and I wanted to continue filming her. She was actually very eager to act. However, the production took a few years to organize; by then, she became the Elisabeth of Bébé Tigre. Jacky, the boy from Bangladesh also had a powerful effect on my decision. His mystery intrigued me. He lived alone in a host-family. I began to ask questions which put the teachers ill-at-ease. After the sketches, I stayed in contact with him. I started investigating and discovered his legal status: unaccompanied foreign minor. A status I had never heard of before. According to French law, any child under the age of 18 who arrives alone on our territory should be taken care of by the government until his or her majority. Because of their young age and the fact these children could be harmed and exploited, the state has therefore the responsibility to help and protect them, even if they arrived illegally. The humanity of this law struck me, especially at a time when the question of national identity was starting to be debated at the political level.
Jacky was a good student and had a strong desire for integration. I realized afterwards that all unaccompanied foreign minors shared this desire. The educators of Children's Social Aid highlighted their combativeness. These children are often peacemakers in their schools; they are motivated and help motivating others. This encounter with such an astonishing otherness, light-years away from the adolescents I had known before, and the force of their life stories, impressed me greatly. It was there that the fiction started to inspire me because I had the feeling that I was dealing with actual heroes.
Why did you not choose to depict Bébé Tigre as a chronicle, like many other filmmakers have when they portray adolescents or immigrants?
I wanted to challenge myself, in my way, with a genre film. I wanted to bring together a chronicle on adolescence, the energy of a cast, and cinematographic codes specific to thriller and police story genres. I wanted my heroes to have a choice: moral choice is a key aspect of the film noir genre.
How did you find your character Many?
To cast Many, I looked for a boy who was fluent in both French and Punjabi, and who was the age of the character: 17. The actor should appear somewhat juvenile at the beginning of the film, but also as a man at certain moments, notably at the end of the film.
It was necessary for Many to have the same amount of charisma as the boys I met during my investigation had. We surveyed all the places used as meeting points by the Sikh community who live in Seine-Saint-Denis: temples and places for cultural or sporting events. We discovered Harmandeep during a demonstration held in Paris against the death penalty in India. He was at the head of the procession, and his expression caught our attention immediately. He had a beard that day so he appeared to be too old to me. Nevertheless, we asked him to shave off his beard and to do a screen test for the part. And then, suddenly, he appeared to be too young for the role! He had the face I was looking for, moldable and in mutation. He was perfect in reciting the text we asked him to learn, and also perfect at improvising. An evident choice. Moreover, even though he had grown up in a cocoon in Aulnay-sous-Bois, he was well aware of the situation respective to foreign unaccompanied minors and was happy to represent his community.
The music is important in this film.
Yes, because I wanted a radiant film. At the beginning of the filming process, I listened to the compositions of a young electro musician, Léonie Pernet : her universe is very youthful and I was seduced by her melodies. I chose some of her existing songs, notably the very popular "Butterfly", and I asked her to compose some others that evoke a little bit Erik Satie's work. I wanted extradiegetic music, above the images, above the characters, to bring an extra romantic touch, sexy and carefree. You can also hear repeatedly an energizing Punjabi rap song: "Baagi music".
Why Bébé Tigre (Young Tiger)?
When meeting with all these boys, these foreign unaccompanied minors, during my investigation, the image of a tiger quickly came to my mind. An instinctive animal that protects its own. A baby with fangs and claws who does not know yet how to use them. The film tells that story: Many is a baby tiger who has to bare his claws for the first time.
Do you see your film as a political film?
I prefer to envision it rather in a humanistic dimension. I would like to bring the viewers to reflect on integration for these youths and on an idealistic system which has its limits, but in which I believe. Furthermore, if my film could invite people to look at these youths with interest and admiration, like true adventurers, I would be happy. In fact, Bébé Tigre is a film on super heroes without super powers.
Press Kit