Artist-Technicians are at the Core of Filmmaking
Location : Trademarky Films Studio, 1613 W. Main St., Richmond 23220
Reserve your free place by contacting: sophie@virginiabertholet.com
Special Post-Festival Event : The Importance of the Assistant Director to both Process and Creativity
A masterclass by Assistant Directors Jean Achache and Jack Steinberg
Assistant Directors are responsible for the assembly of all of the elements needed for filming and for the daily operation of the shooting set. Their objective is to provide the Director with everything he or she needs to put his or her vision on film," as stated on the DGA website. The role of the AD is really that of the Director's first lieutenant, their right hand, but that can differ from project to project and from one continent to another.

Jean and Jack will discuss what is involved in becoming an Assistant Director, what exactly the job entails, how their role effects both the production management of a film and very importantly, the creative product. They will also cover the differences of being an Assistant Director in Europe compared being one in the United States.

This Master Class will be moderated by Virginia Bertholet, a Richmond based producer who works on TV commercials and long format films, including a feature to be shot this summer in Norfolk. She was the US producer of Jean Achache's documentary, The Byrd Theatre: A Love Affair, on our treasured cinema palace located here in Richmond.
About Jean Achache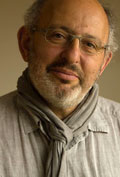 Jean Achache, a French Assistant Director, has worked on numerous features and commercials ranging from Bertrand Tavernier's acclaimed Coup de torchon (Clean Slate) to lighter subjects like Cheech & Chong's The Corsican Brothers as well as haven taken the leap to director with his feature Un Soir au club and the new documentary The Byrd Theatre: A Love Affair, premiering at this year's French Film Festival.
About Jack Steinberg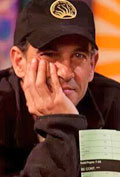 Jack Steinberg, a seasoned Assistant Director in the United States, whose work encompasses features like Terminator 3, Drew Barrymore's Whip It, Ron Howard's How the Grinch Stole Christmas and successful TV Mini-Series such as John Adams. Steinberg lived in Los Angeles before returning, as many former University of Virginia students do, to Charlottesville.

Sponsored by: