Location : Byrd Theater – 2908 West Cary Street
Cinema & Ethnography: Film at work for humanity
A masterclass by French director Daniel Vigne
The blockbuster success of Le Retour de Martin Guerre (1982) immediately shined a spotlight on director Daniel Vigne. In this Master Class, Daniel Vigne will focus on his approach to filmmaking which includes a sensitive style using visual narratives shaped by a cinematoethnographic concern about relationships between cultures, societies, and their impact on humanity and Mother Earth. During this Master Class, Daniel Vigne offers us the North American premiere screenings of two of his most recent short documentaries: Martin Guerre, retour au village – a perfect follow-up to Thursday night's special projection of his hit feature film Le Retour de Martin Guerre, starring Gérard Depardieu and Nathalie Baye – and documentary Papous, entre deux mondes. The documentary Papous, entre deux mondes illustrates well what Claude Lévi-Strauss predicted: humanity settled into a mass monoculture enduring its share of crises, violated rights and ecological disasters.
About Director Daniel Vigne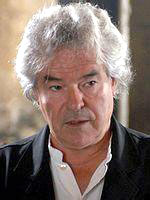 While a student at the world famous film school in Paris, IHDEC (now called La FEMIS), Vigne was immersed, as fellow students and scholars were at the time, in the writings of anthropologist and ethnologist Claude Lévi-Strauss and other Structural theorists. Vigne's interest in rural cultures in France and his ethnographical approach to filming, to observing social interactions, brought him to create televised documentaries, like Inventaire des campagnes, on rural French life, or fictions as Le Retour de Martin Guerre showcasing popular cultures and mind-sets in 16th Century France.
His interest naturally extended to non-western cultures abroad. Codes specific to communities' history, myths, spirituality and traditions continue to nourish Vigne's most recent documentaries, as Papous, entre deux mondes. Daniel Vigne's cinematic work poises the viewer in new surroundings within unfamiliar cultural codes of communities previously depicted as backward, non-Christian and barbarian by European Colonialists and by, still today, misguided multi-national mining (Barrick Gold Corporation-Canada) and logging (Rimbunan Hijau Group-Malaysia) corporations which comfort themselves and justify their actions of (cultural) genocide and environmental destruction as long as the spoils yields profits and personal fortunes for their investors. Vigne has often had to film sequences clandestinely to document the abuses.
Despite the United Nations' Declaration on the Rights of Indigenous Peoples, destruction of peoples' cultures, languages, traditions and religions as well as their homelands and nature are perpetuated daily by the misnomer "economic growth". Papous, entre deux mondes, a story of people caught between two worlds, poignantly illustrates the customs, traditions, faiths and diversity of community life along the Sepik river in the Highlands of Papua New Guinea while reminding us all that ruthless profit-at-all-cost companies exploit, pillage and pollute planet Earth and continue, still to this day in the 21st century, decimating indigenous peoples, their habitat, our habitat … humanity. Daniel Vigne's documentaries remind us that struggles faced by indigenous peoples, all people in quest of self-determination, are common and linked to us no matter where we live.
The Cultural Service of the French Embassy:
Supporting Contribution for Documentary Screenings
Learn more about:
Indigenous Cultures at http://www.survivalinternational.org
Native American Rights at http://www.narf.org
Human Rights at https://www.fidh.org
Human Rights Watch at http://www.hrw.org/world-report/2015/country-chapters/papua-new-guinea?page=1
World Wildlife Federation (Logging the Forests of New Guinea) at http://wwf.panda.org/
Big Damage by David Fedele at http://vimeo.com/23044290