Synopsis
Two friends, Jeanne and Johanna, are members of a rinky-dink orchestra, "Les Sirènes", playing the Decazeville region in everything from ballrooms to beauty pageants. While Jeanne is introverted and romantic, Johanna is outgoing and sensual. A talent competition in Toulouse catapults them to success thanks to a sound engineer's ruse: Johanna mimes on stage to a play-back of Jeanne's voice. The crowd goes wild, a star is born. Johanna has it all: great presence, great voice. Gigs follow, and their ill-shared success proves devastating for our two heroines, who learn that in a society where appearances are all, there is one thing that cannot be bought: their friendship.
Cast & Crew

Director : Gérard Krawczyk
Screenwriter : Didier Daeninckx, Gérard Krawczyk, Alain Layrac
Starring : Virginie Ledoyen, Maïdi Roth, Marc Duret, Saïd Taghmaoui, Édouard Baer, Charlotte de Tuckheim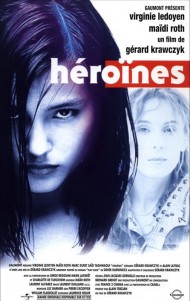 Schedule & Presentation

Presentation by and discussion with director Gérard Krawczyk

Thursday, March 29 – 8:15 p.m at the Byrd Theater ~

1h50 ~ Parental Guidance
More informations
Pictures
Filmography
Choose a picture to see the filmography (source : IMDB)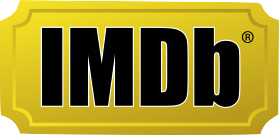 Interview
Actress, singer and composer Maïdi Roth talks about the soundtrack.
"This music is written and sung by Jeanne, the character I play, and not by me myself: Maïdi Roth, author, composer, and actress. The making of this album proved much more difficult than I had imagined. To write "to order", based on a screenplay, avoiding all pleonasm between song lyrics and the plot of the film was already a new exercise for me. But to write and compose from the point of view of a character, to feel the words and the music as Jeanne would have, has more to do with schizophrenia than with style. I returned to the wellspring of teenage emotion for my inspiration."