Synopsis
In this warmhearted portrait of the French harbor city that gives the film its name, fate throws young African refugee Idrissa (Blondin Miguel) into the path of Marcel Marx (André Wilms), a former writer and well-spoken bohemian who works as a shoe shiner. With innate optimism and the unwavering support of his community, Marcel stands up to officials doggedly pursuing the boy for deportation.

A political fairy tale that exists somewhere between the reality of contemporary France and the classic cinema of Jean-Pierre Melville and Marcel Carné, Havre is a charming, deadpan delight.
Cast & Crew

Director : Aki Kaurismäki
Screenwriter : Aki Kaurismäki
Starring : André Wilms, Kati Outinen, Jean-Pierre Darrousin, Evelyne Didi, Blondin Miguel, Elina Salo, Quoc Dung Nguyen, François Monnié, Pierre Etaix, Jean-Pierre Léaud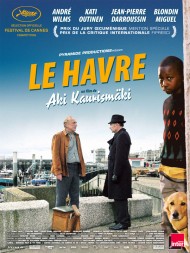 Schedule & Presentation

Presentation by Special Guests

Sunday, April 1 – 5:00 p.m at the Byrd Theater ~

1h33 ~ General Audience
More informations
Pictures
Trailer
Filmography
Choose a picture to see the filmography (source : IMDB)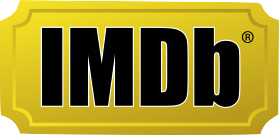 Statment
◊ Director's words by Aki Kaurismäki
European cinema has not much addressed the ever-unsolved question of refugees, which has fostered economic, political, and above all moral crisis. The way that we treat the refugees who try to find their way into the European Union varies and is often disgraceful.
I have no answer to the problem, but it was important to me to raise this question through a movie that is pure fiction.
Interview with the director
◊ Interview with Aki Kaurismäki, by Christine Masson
Where did you get the idea for Havre? Is it from the ever problematic question of refugees or did you simply want to make another film in France?
I have had this project in mind for a couple of years now, but I did not know where to shoot it. The story could basically happen anywhere in Europe except maybe the Vatican, or perhaps especially there? The most logical places would obviously have been Greece, Italy and Spain because they are the most affected countries (to put it mildly). Anyhow, I drove along the coast from Genoa to Holland and found what I was looking for in the city of blues and soul and rock'n'roll, i.e. Le Havre.
In France, the motto is "Freedom, equality and brotherhood". It seems the one you kept is "brotherhood", right?
The first two have always been too optimistic. But you can find brotherhood anywhere, even in France!
The brotherhood between those who live in this area of Havre protects the boy, but such a thing does not exist anymore, does it?
I certainly hope it does, otherwise we are already living in the ant society that Ingmar Bergman warned us against.
I have a feeling that the more violent the world gets, the more you keep faith in humankind. Have you turned desperately optimistic?
I have always preferred the version of the fairy tale where Little Red Riding Hood eats the wolf and not the opposite, but in real life I prefer wolves to the pale men of Wall Street.
Did you meet illegal immigrants to write your story?

No, but I did on other occasions.
To symbolize immigration you have chosen a young boy from Africa. Is youth the symbol of hope?
There are no such things as symbols in my movies, but I usually trust youngsters more than people like me, which is not hard to do. At least I have a blind confidence in Blondin Miguel, the actor who played the boy.
With this film you widened your family of actors, with Jean-Pierre Darroussin, for example. However, we get the feeling that he has always been a part of the family…
He has always been around, but I had never let him act before, he was just cleaning the studio at night… [laughter]
Is it a challenge to direct French actors?
No, just a privilege.
As in The Bohemian Life, you seem to care a lot for the post-war France of the 50s. Are you nostalgic for this period?
I am just a bit slow. Modern architecture hurts my eyes. But the 70s are starting to look stylish already… Here and there. Luckily, there will always be a before.
Same with your cinematographic references: Bresson, Becker, Melville, Tati, René Clair, Marcel Carné… A part of them seem to be in the film.

I certainly hope so because I did not bring anything new. I studied a few films of Marcel Carné, but could not steal much without jumping from a semi-realistic fairy tale to a serious melodrama.
You have also picked up a singer from the French culture, Little Bob, who also star in the film. Is he a real musical reference to you?
Le Havre is like the French Memphis and Little Bob, a.k.a. Roberto Piazza, is the Elvis of this kingdom as long as Johnny Hallyday stays in Paris. And even so, it would be an interesting battle!
Did you make the film you had in mind with Havre?
More or less, I hope…
Press Kit