Synopsis
Paul's life is turned upside down the day that his wife Sarah suddenly disappears. After a year spent searching in vain, Paul is a broken man, plagued by doubt and guilt. In a last attempt to start over, he moves back with his two children to Saint Malo, his home town, where unexpected encounters will shape this new start in ways he never imagined.
Cast & Crew

Director : Jalil Lespert
Screenwriter : Jalil Lespert, Olivier Adam, Marion Laine
Starring : Benoît Magimel, Isabelle Carré, Antoine Duléry, Ramzy Bedia, Bouli Lanners, Audrey Tautou, Marie-Ange Casta, Lubna Azabal, Aurore Clément, Hugo Fernandes, Daniel Duval, Nicolas Briançon, Mélanie Leray, Jean-Édouard Bodziak, Pascal Orveillon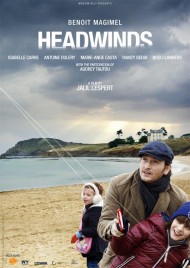 Schedule & Presentation

Presentation by Festival Directors

Friday, March 30 – 5:00 p.m at the Byrd Theater ~

1h31 ~ Parental Guidance
Trailer
More informations
Pictures
Filmography
Choose a picture to see the filmography (source : IMDB)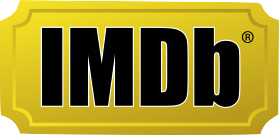 Interviews
Interview with director and co-writer Jalil Lespert
How did you feel about this second film?
I was much calmer with the second film than the first one. After 24 Measures, I told myself that for the next one I would need a more solid script, less experimental. I want this film to teach me more about cinematic art. I also hope it will allow me to make other films and touch the audience. It would be great to move them.
Where did you get the idea for this new project?
Since Olivier Adam really liked my first feature film and since we are from the same generation, he suggested that I read his book; Des vents contraires (Headwinds). It was in 2008 and I liked the book immediately. He then explained to me that it was being adapted but that no one had acquired the rights yet. He had been suggested several directors but confessed he was thinking of me. I immediately said "I am in"!
What did you like about the book?
I definitely wanted to conserve two aspects of the book. First of all, the story of a beating heart; it is about the relationship of a father with his two kids. Then, I also wanted to tackle the recovery of a man mourning his missing wife with the help of his friends. The idea is that even if you do not realize it, you always need the support of others.
So you are perfectly in keeping with Olivier Adam?
My first meeting with him was in 2002. I was very fond of his third novel Poids léger (lit. Light Weights). I tried to meet with him to share my enthusiasm and see if a movie adaptation was possible. Unfortunately the rights had already been acquired. We stayed in touch. In 2004 he sent me a collection of short stories he had just published called Passer l'hiver (lit. Spend the Winter). One of them moved me. It was about a young guy who was just released from prison. I adapted it for my second short film called De retour (lit. Being Back).
How did you adapt Olivier Adam's novel?
First of all, I eliminated several adventures because the characters had so many of them. But it was essential that Paul Anderen, the main character, was well surrounded. Anderen means "others" in German. His encounters help him reach certain stages and get back on his feet little by little. Each of them has a story that interacts with his. They all help him to rebuild his life. I then worked on his psychological progression until he reaches his final stage and finds the way out. From the novel, I tried to preserve this spiral that crushes the main character. He hits the rock bottom but must hold on for the sake of his kids.
How did you choose the actors?
While I wrote my first film for Benoit Magimel and Sami Bouajila, I did not think of any actors in particular for this one. I focused on the story, telling myself that the best actor for the character of Paul would become obvious afterwards. But nothing is ever really let to chance. Slowly but surely and probably because we had already worked together, it became obvious that Benoit would slip into the skin of the main character. I am also excited to have Antoine Dulery, Ramzy Bedia, Bouli Lanners, Isabelle Carré and Audrey Tautou to give him the line. With such a cast, no one can say: "Yet another film d'auteur" or "Always the same comedy actors!"
Interview with actor Benoit Magimel
What drew you to this project?
I really enjoyed working with Jalil on 24 Measures. We really bonded during the eight days of shooting. I think we share a sensibility. He gave me a lot of freedom on the first set and this time, he was offering me a more substantial role. I am in my late thirties and I am a dad myself. So playing a father close to his children was interesting. Plus, the disappearance of his wife and everything the character is going through makes him endearing.
What was your reaction to the script?
I was very touched by the story. It is about a man in his thirties emerging from darkness, who seeks to start over and reconnect with his family. He lost a loved one without even knowing what happened to her. He is going to move on with the help and love of his children. Without them, it would have been harder for him to find a way out, he would have remained locked up in his torment and tears. It is not a sad movie. Much to the contrary, we are going towards the light.
How did you approach your character?
Beyond the technique and the experience of each actor, there are the life stories. The more years pass, the more we nourish ourselves from these stories. Our life journey transpires on screen. It is written on our faces. The contact with the children plunged me back into my own childhood.
How was it to film with the children?
Azzedine, Cassiopée and Hugo all set the right tone. They were asked a lot on set. They had to express strong emotions. Acting demands a lot of work and a lot of oneself. They are very mature actually. I remember hearing Cassiopée and Hugo talking about the way they were going to interpret a scene. They were like pros. It was quite bewildering!
How was it to work with Jalil Lespert? 
Jalil looks and listens. He is always right. He sees right away what is not working. I have watched him direct with precise accuracy. He is sharp-eyed and very responsive from one take to the next. He does not force anything on anyone no matter what. He manages to eliminate the frills and stick to the essential. He also knows how to surround himself and listen to the others' ideas. He does not lock himself up in his certainties. He knows how to put the actors at ease because he knows our work from the inside.
Interview with actress Audrey Tautou
What was your reaction to the script?
I found that the script to be very subtle and intelligent. There are a lot of characters but they all impose themselves in only one or two scenes. It is a beautiful story, nicely written, very realistic, moving, and ambiguous. It mixes a lot of emotions. Everything is extremely delicate and modest.
How did you approach your character?
In reading the script, I did not feel like I would have to do anything in particular for this part. Sarah is a doctor; I am a doctor's daughter and I also have a few doctor friends. She has two kids; I have many kids around me and I love them. Plus, she decided to give up on her relationship. We all know what it is like to give up on someone. Maybe that is why I could imagine myself in the character that Jalil offered me. Even if she is at the heart of the story, she is very little there physically. I spent only two days filming.
How was it to work with Jalil Lespert?
I knew the intelligence, the kindness, and the listening of Jalil the actor. I was therefore not surprised to see that he was also like this as a director. He is caring and subtle. He is fatherly. He puts you very much at ease, which I am not necessary on set. With him, everything went smoothly even though I was petrified before the first shot and before joining the set. I was so impressed that I was shaking. And I have some experience!
Press Kit

French ~ 36 pages ~ 7 Mo ~ pdf


English ~ 2 pages ~ 2,2 Mo ~ pdf