Synopsis
Recently graduated from law school, Leo is destined for great things. He is already busy with clients looking for his innate talent in business law. But appearances can be deceiving, and Leo soon discovers that one of the companies he is defending is involved in criminal activities. As they rope him into their illegal affairs, a whirlwind of danger and violence begins to engulf him, leaving him with no choice but to choose between his client and his own life.
Cast & Crew

Director : Cédric Anger
Screenwriter : Cédric Anger
Starring : Benoit Magimel, Gilbert Melki, Aïssa Maïga, Eric Caravaca, Samir Guesmi, Olivier Loustau, Barbet Schroeder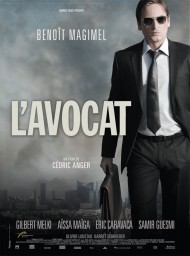 Schedule & Presentation

Presentation by Festival Directors

Sunday, April 1 – 9:30 a.m at the Byrd Theater ~

1h40 ~ Mature Audience
More informations
Pictures
Trailer
Filmography
Choose a picture to see the filmography (source : IMDB)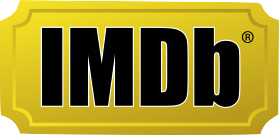 Interviews
Interview with director Cédric Anger
What made you want to write and direct this movie?
First of all, the real-life stories recounted by one of my best friends, Jean-Francois Leforsonney. He is a lawyer himself and a consultant for the film industry. He told me about his beginnings in Marseille and how he was sometimes approached by folks who were mixed up in drugs or prostitution cases. He himself faced this kind of issues but rather than acting like Leo in the movie, he moved and specialized in other areas of the law in order to escape them. Other colleagues of his did not have such good sense. Some of them ended up ratting out their compromising clients, at the risk of betraying professional confidentiality and exposing themselves to being banned from the practice. Others remained loyal and were left to bear responsibility for it, completely out of their advisory role. All of these stories seemed to be an excellent start for a film.
Your film is not limited to the lawyer/crook aspect…
I was particularly interested in the fact that young lawyers, impressed by movies like The Firm or John Grisham's books, often want to become some sort of fictional characters, heroes. Rather than taking on the role of pure legal advisor, some will be attracted by fiendish, even dangerous clients, with the hope of escaping the monotony of their career. This urge sometimes leads them into situations that they cannot escape. This is what happens to Leo. He is bored and expects his career as a lawyer to plunge him into fiction and danger.
You speak of a desire to become a hero, but it is also about idealism, right?
More like the loss of idealism. My main character, Leo, reveals at the beginning of the movie that a lawyer begins his career with the desire for justice, longing to defend those who are in need. But he is quickly caught up in the cynism of the profession. The lawyer must be on his client's side; that is the reality. He is not there to fight for justice – that is what the judge is for – but to fight for the client. He can come up with a reasonable rationale, but it is often cynical and in utter bad faith. A lawyer used to tell me this saying all the time that he believed epitomized his career: "He killed his father and he killed his mother: are you seriously going to condemn an orphan?"
How would describe Leo's story?
Leo's story is about a waste. This young man is gifted, he defends well but – and this is essential to me – he no longer has the ability to plead for four hours like he used to, building his case in a very literary way and developping it with theatrical flair. Nowadays, courts are packed, leaving the lawyers today with less time to convince and defend, forcing them to strike hard and fast. The court is no longer a stage but a boxing ring. And Leo had that talent. He could have become an excellent criminal lawyer. Instead, out of an obsession with money and a certain way of life and out of desire for thrills, he succumbs to the temptations. Manipulated by Vanoni, he will lose all control and have no chance of escape unless he falls into the manipulation of the police. He must throw himself into a new trap in order to free himself from another one.
Your staging is intentionally closer to the characters, we hear them think and see them hesitate, but without an attempt to show crime from an ethical point of view
My first film, The Killer, seemed more stylized. Since the action was constently delayed, the staging played more of a leading role. For The Counsel, my idea was to be much closer to the actors, to have a direct and humane viewpoint of the characters. No fireworks no sweet-talk. I wanted to test my ability to stick to the reality and rediscover a bit of the charm that I love in American series from the 40s/50s, deeply rooted socially. Movies that are incredibly realistic, where the staging sticks to the story.
In certain scenes, did the actors take you further than planned?
Actors are full of surprises, which makes it all the more fun! I like to let the actors take initiatives. I tell them what I want to achieve, but good actors surprise you in making you achieve the hoped-for result in ways that you would not have expected. This is what we aspire to, but none of this is theoretical; it happens or not in the moment.
How did the filming go?
As a director, I obviously work to reach what I am looking for while striving to adapt myself as much as possible to the actors' working pace and habits. For example, Benoît does not really like to rehearse or linger on the set. He comes for the shot, the intensity of the shot, and leaves. Gilbert, on the other hand likes to stay on the set, relaxed, and to be around the team. If there are uncertainties, we settle them face to face. But what matters is the harmony between what I seek to achieve and the actors' pace. Acting is like a small flame that is about to go out: you throw some gasoline or oil to feul the fire.
What does the film represent to you? Did you learn anything about yourself or your love for cinema?
My last film was a winter movie, with little dialogue and where the action was always delayed. This film, on the other hand, is a summer movie, based on dialogue and constantly in action. I do not want to specialize in crime movies though, but it amuses me to mix up to genres that form a small diptych, "the killer and the lawyer." We showed the movie to respected criminal lawyers and judges. They all believe it should be shown in law schools because the film shows exactly the dangers to which they will be exposed. Today, the status of the lawyer has changed. It is no longer a significantly respected and prestigious profession. For better or for worse, relations have hardened; have become more intense, more fragile. It is a reality that had to be showed. And thereby the cynicism of our time. Leo flees the everyday life and tries to become what he believes to be a cinema character, but when the water gets too hot, he redeems himself and refinds innocence through betrayal.
Interview with actor Benoit Magimel
How did you join this project? 
I met Cédric Anger on the set of Selon Mattieu, a film by Xavier Beauvois whose script he wrote. We got along well. I liked his view on cinema. Being both huge fans of Jean-Pierre Melville, we had a lot to talk about. After that, I followed his career and I was very pleased when he came to ask me to star in his movie.
How did you approach your character?
I first approached the role professionally by going to the Paris criminal Court to see a lawyer plead. The director Jérôme Salle had introduced me to Attorney Garbarini, a highly reputable specialist of penal law. I attended several of his pleadings. This turned out to be of great use for some aspects of my role.
You play opposite Gilbert Melki. What do you think of him?
Gilbert is always astonishing. In his working habits, I find him very Anglo-Saxon. I greatly appreciate that he is full of liveliness, discretion, and simplicity all at the same time. I was realy envious of his part during the filming because I love delinquent roles.
Your character, Leo, is far from stupid. How do you explain that he got mixed up in all this?
Like many lawyers who have defended big thugs, he is obsessed with that world. All lawyers are not the same; some have more class than others, but the money, the chicks, the fancy life and all that appeals to him. There is something along the lines of myth and fascination. I think this film can serve as a cautionary tale: it is better not to gang up with this type of client because once you get involved with them, there is no way out. When you play with fire, you end up getting burned.
The situation gets out of control and he finds himself caught up in a spiral…
Leo finds himself trapped. He is overwhelmed. When you agree to defend someone, you have to do it to the bitter end. Should you ever betray a client, then you will be disbarred because no one else can depend on you. You can close down and register as unemployed. Leo never imagined that the escalation would be so fast and so incriminating. He wanted to defend a guy more or less involved in criminal activities but he never imagined that it would go so far. He will face a problem of morality. He will realize that he is betraying his values and his deepest interests. When you become a lawyer, you dream of great causes and ideals of justice. It is therefore quite sad to see a lawyer lapsing like he does.
Who do you think makes a better actor, an actor or a lawyer?
Some think that it is somehow the same job. I have met magistrates who think actors and lawyers are very different, but I think there is a presence that counts. I have seen several lawyers plead, like Garbarini, for whom I have great respect. Sometimes with others, nothing happens. They lack great presence. In my opinion, if lawyers and actors have something in common, it is the force of their presence.
Press Kit