Artistic Creative Stages of Filmmaking:
The Example of the short movie Micha Mouse
A masterclass by screenwriter, actor and director Mathieu Busson & producer Christie Molia
Using clips of his film Micha Mouse as illustrations, co-screenwriter, actor and director Mathieu Busson will disclose and explain the various creative steps of filmmaking: from vision and scriptwriting, to editing. He will also expound upon various techniques he used in the film, such as digital special effects, drawings and animation, reinvention of early black and white Disney cartoons, etc., in order to create in the minds of the viewers, two "legendary" figures while never stating their actual names. Producer Christie Molia will talk about the various phases of the film's production, as well as the creation and running of a production company.
About Director Mathieu Busson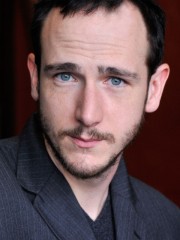 Mathieu Busson attended the National Superior Conservatory for the Dramatic Arts, in Paris, France. He worked in theater, with directors Jacques Connort, Agnès Laurent, Stuart Seide, Cécile Garcia-Fogel, Gilles Bouillon, Colette Alexis-Varini, and Julia Duchaussoy. He started his television and cinema career filming with Marcel Blüwal, Jacques Rivette, Abdelkrhim Baloul, Gérard Corbiaud, Manuel Poirier, Emilie Deleuze, Hervé Renoh, and Patrick Dell'Isola. Uberts (2007) is his first film as a director, followed by Micha Mouse in 2010.
He is also the co-director, with Julie Gayet, of the documentary film Cinéast(e)s (2014) which opens this year's French Film Festival.
About Producer Christie Molia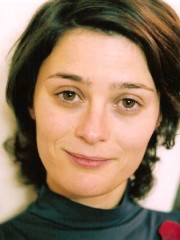 Christie Molia co-founded in 2002 the press agency Tournez S'il Vous Plaît where she was responsible for production. The agency created short and medium-length films for French TV channels (French heritage documentaries, investigation movies, reporting and social documentaries).
In 2004, she launched into the production of fiction films, in co-creating the production company Moteur S'il Vous Plaît. Since 2007, the company has produced four features and seven shorts, including Micha Mouse in 2010. Presently, she has just finished producing the film Cinéast(e)s by Mathieu Busson and Julie Gayet.
About the film MICHA MOUSE
Set in New York City during the late 1920s, Micha Mouse recounts the fantasized life of a certain Walt, an idle and broke cartoonist who will find his inspiration, and reach fame, through his encounter with a curious Lilliputian Russian neighbor named Micha, presenting peculiar resemblances with a future animation hero. . .
Directed by Mathieu BUSSON – France (2010) – 25 min
Starring: Régis Royer, Mathieu Busson, Grégory Gadebois…
Screenwriters: Mathieu Busson, Romain Saura
Drawing and animation: Stéphane Cronier
Music arrangement and interpretation: Les Yeux Noirs
Producer: Moteur S'il Vous Plaît Production, Christie Molia
• Watch the making of Micha Mouse (2 min) •
Thursday, March 27 ~ 12:00 – 14:00 p.m. • Free and open to the public
Location :
University of Richmond | Media Resource Auditorium, Boatwright Memorial Library (2nd floor)
Language information :
Master Class conducted in English